BOTOX® / MD AESTHETICS
Want to look years younger and more rested? BOTOX® Cosmetic minimizes the wrinkles and fine lines above your brow and around your eyes that gradually appear over time. BOTOX is a simple, nonsurgical treatment that works by temporarily weakening the facial muscles that form wrinkles such as frown lines and crow's feet.
After a gentle 10 minute BOTOX Cosmetic treatment, you will see remarkable results within just a few days. Creases on your forehead will look smoother and softer, and moderate to severe frown lines between the brow will be noticeably improved, as well. BOTOX typically lasts for 3 to 4 months. There is no recovery time, and you can resume most activities shortly after your treatment.
BOTOX Cosmetic is a safe and popular FDA-approved treatment received by millions of patients. At FEMCARE OB/GYN, your BOTOX injections will be performed only by Dr. Bass. He has over 15 years of experience and was trained by dermatologists at the University of Miami Department of Dermatology. Dr. Bass has been a recognized provider of BOTOX by Allergan Cosmetics since 2004.
Although insurance does not cover BOTOX Cosmetic treatments, Dr. Bass does offer a complimentary consultation and competitive pricing. To request a BOTOX consultation or learn about our advanced skin care products, call FEMCARE OB/GYN in Plantation, Florida at (954) 472-2201.
Dr. Bass also serves the surrounding areas including Coconut Creek, Cooper City, Coral Springs, Davie, Fort Lauderdale, Hollywood, Margate, Miramar, Pembroke Pines, Plantation Acres, Southwest Ranches, Sunrise, Tamarac, and Weston.
BOTOX BEFORE & AFTER GALLERY
Advanced Skin Care Solutions with MD AESTHETICS
Complement your BOTOX treatments and enhance your natural beauty with our exclusive, pharmaceutical-grade MD AESTHETICS skin care collection. MD AESTHETICS advanced skin care products offer help for every skin care need. From cleansers and moisturizers to acne treatments, we offer a range of products to preserve healthy and beautiful skin, while also repairing damaged skin in the process.
MD AESTHETICS Exclusive Skin Care Treatments
Chamomile Facial Cleanser
Gentle cleanser with chamomile essential oil, antioxidants, and peptides. Soap-free, paraben-free, pH balanced, and free of irritating sodium lauryl sulfate. Soothes and hydrates skin.
Daily use promotes softer, smoother skin and helps reduce the appearance of fine lines and surface dryness. Recommended for normal to sensitive skin.
Salicylic Face and Body Wash
Micro-exfoliating cleanser with 2% salicylic acid at low pH for enhanced dead cell removal. Antibacterial cold pressed coconut oil balances moisture levels. Unclogs pores, treats and prevents acne, and improves luminosity and pigmentation.
Soap-free, paraben-free, pH balanced, and free of irritating sodium lauryl sulfate. Suitable for face and body. Recommended for hyperpigmentation, oily, and acne-prone skin.
Advanced Wri-Lax® Expression Line Treatment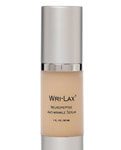 Ideal alternative or enhancement to cosmetic injections! Concentrated anti-wrinkle serum combines neuropeptide Argirelox® with marine peptides to dramatically lessen the appearance of expression lines and visibly plump skin. Provides cumulative improvement with use.
Improves the appearance of:
Lip lines and volume
Chin and neck lines
Crow's feet
Forehead lines
Frown lines
Clinical testing shows that within 7 days of twice daily use, expression lines decrease in appearance by an average of 20% in depth and 16% in length.
Lipid Drops Replenishing Serum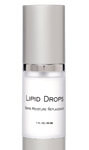 Replenishing serum with glycolipids and phospholipids. Provides instant and sustained moisture for smooth texture, glow, and plumper skin. Safe for acne-prone skin.
Benefits:
Increased smoothness
Increased hydration
Decreased appearance of fine lines
Vita Soothe Protective Replenishing Serum
Replenishing serum with glycolipids and vitamins E and F provides instant glow and smoother, plumper skin. Antioxidant Lipochroman® protects skin from environmental aging. Safe for acne-prone skin.
Benefits:
Protects against environmental damage with antioxidant Lipochroman®
Hydrates and firms skin with vitamins E and F (omega-6 essential fatty acids)
Helps reinforce the skin's natural lipid barrier to protect it from environmental hazards
Imparts an immediate smooth texture to your skin
C-Stem® Concentrated Anti-Aging Serum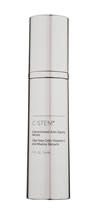 Concentrated anti-aging serum with lilac stem cells, vitamin C, and marine extracts. Dramatically improves deeper lines, brightness, texture, and pores.
Benefits:
Reduces wrinkles
Diminishes redness
Reduces breakouts
Promotes smoother, softer skin that is more resilient to environmental challenges and stressors
Ultra Firming Eye Anti-Puff Cream
Puffy eyes and dark circles are a result of leaking fluid build-up caused by poor drainage, fragile capillaries, and loss of elasticity. This tightening cream with peptide complex and marine extract firms skin around the eyes. Diminishes puffiness, dark circles, and crow's feet.
Benefits:
Minimizes the appearance of dark circles
Visibly reduces eye puffiness
Helps boost collagen production
Visibly firms and smoothes eye contour